The brand that defines Luxury Real Estate
Founded by Louise Rémillard in the midst of the economic turmoil of 2008, Profusion has revolutionized the luxury real estate industry in Quebec during the past decade. Our ever evolving business strategies and innovative marketing have taken the art of real estate to the next level and propelled Profusion into a leadership role in the field of Luxury Real Estate in Quebec, thus becoming Quebec's most important independent real estate agency in luxury real estate, with a global reach on 6 continents. Profusion's credo has always been to offer the highest quality services to its brokers and their clientele.
A mission that redefines an entire industry
Modern and forward-thinking, Profusion Immobilier reinvents the art of luxury real estate every day. With a mission to always provide a world-class level of service, our agency combines market expertise with innovative technologies and an integrated marketing approach to exceed our clients' expectations.
Combining our market expertise with innovative technologies and creative marketing strategies, we offer a state-of-the-art alternative that simplifies the real estate process and promises an unforgettable experience for our brokers and clients.
Client at the center of our company
Profusion Immobilier is the first real estate agency of its kind in Quebec. Instead of relying on our brokers individual success, we operate as a unified real estate organization including niche-specialists to achieve admirable results for our clients.
International Awards and Distinctions
Motivated to transform the luxury real estate marketing in Quebec, Profusion Immobilier is proud to have received numerous awards and distinctions for the ingenuity of its marketing strategies and the excellence of the service offered to its clientele.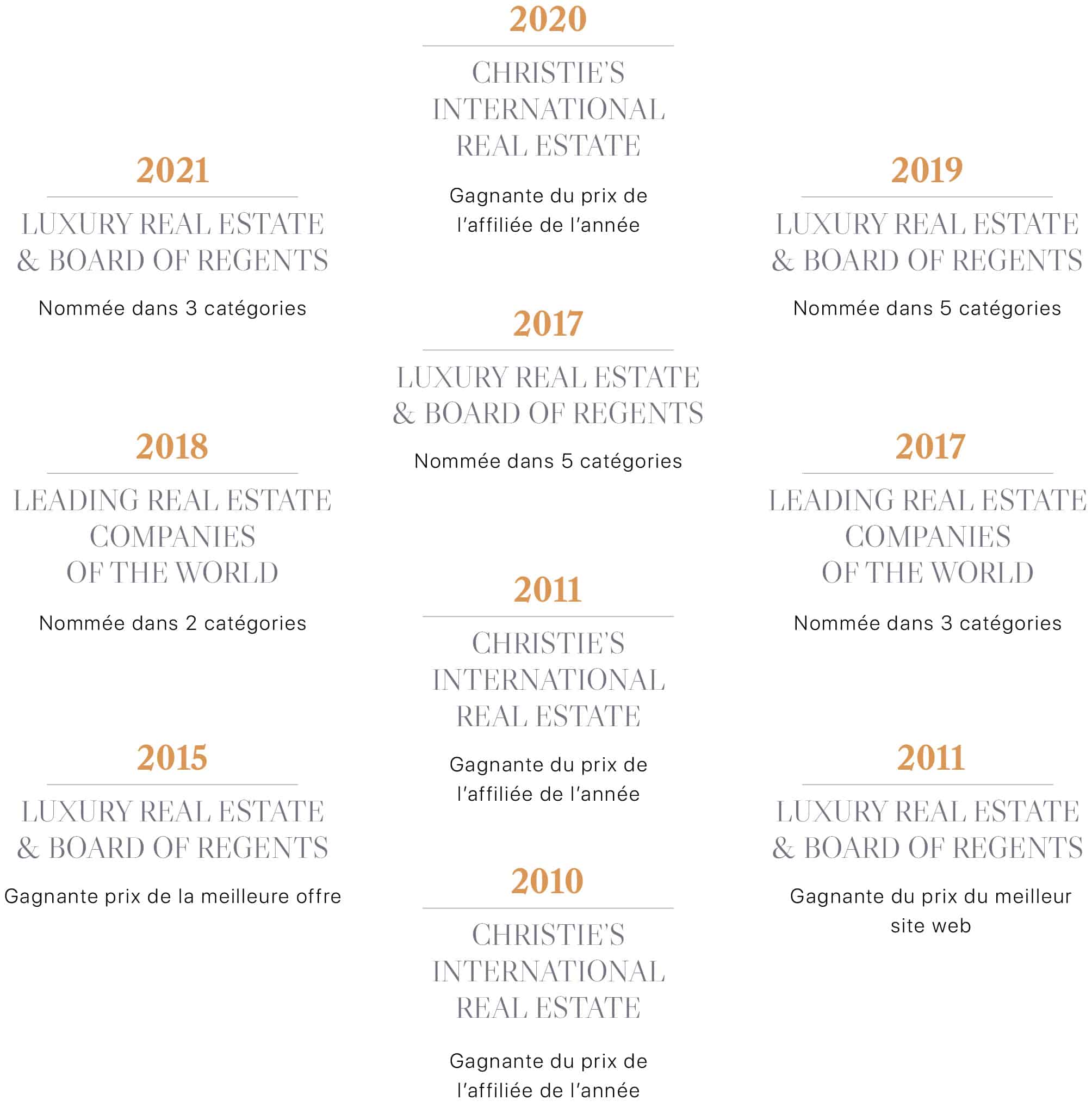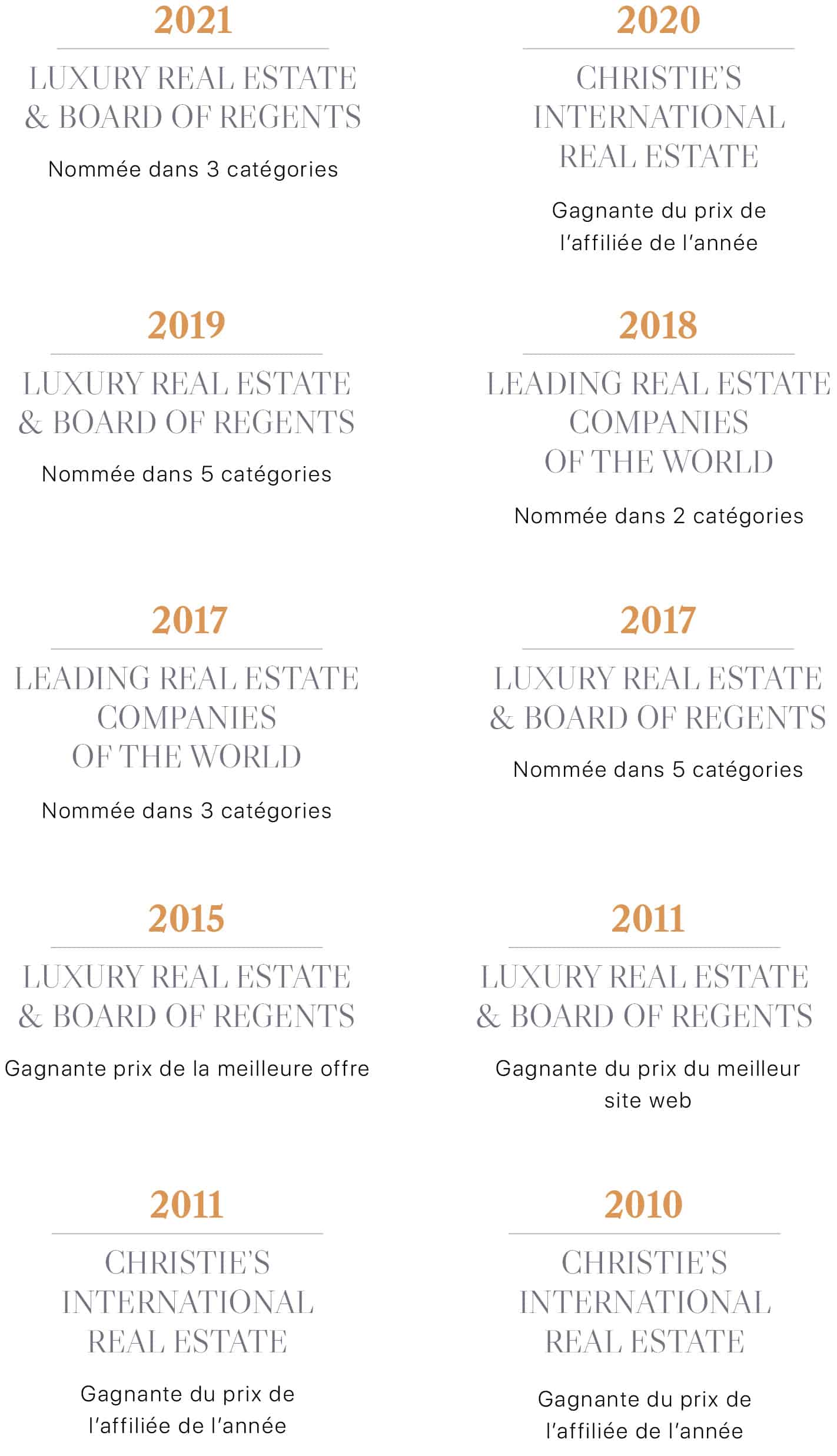 The Most Prestigious International Network
As the exclusive affiliate of Christie's International Real Estate in Quebec and as member of Luxury Real Estate and Leading Real Estate Companies of the World, our agency relies on a network of luxury real estate specialists around the world.
By maintaining the right balance between the strength of their networks, their international reach and the visibility offered to the properties of their members, these networks allow our agency to remain a leader in the selling of luxury properties in Quebec.