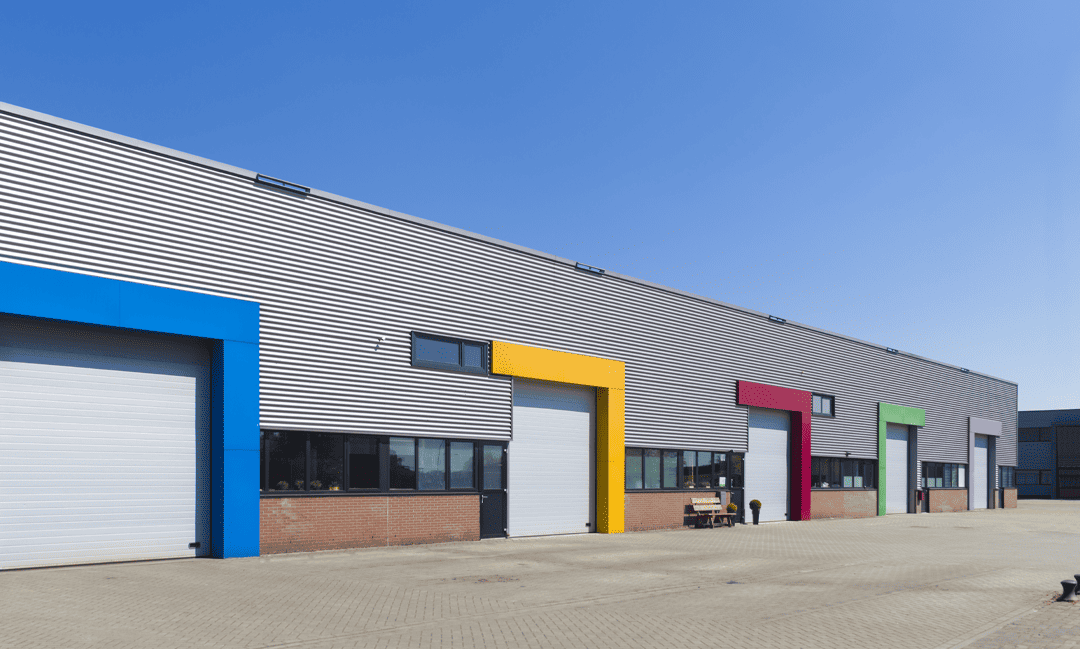 Tailored Services for Your Needs
We're pleased to introduce you to our real estate agency. This section offers a comprehensive insight into our commercial brokerage services, helping you understand how we meet your needs—whether you're a seller, buyer, tenant, or in search of commercial and industrial properties, income properties, land, or farms.
Mission of Profusion immobilier
Our mission is to serve as your trusted real estate partner, consistently providing highquality services and supporting you throughout your real estate journey. Our core values of respect, integrity, expertise, collaboration, and discretion underpin our philosophy. We are committed to prioritizing your interests at all times.
Commercial Properties | Industrial | Income Properties | Land | Farms
Our specialized brokers focus on the sale, purchase, and leasing of commercial and industrial properties, income properties, land, and farms. Leveraging their deep understanding of the real estate market, they are prepared to guide you at every step, providing effective advice to ensure your protection during the sale or purchase of your property. We aim to make your buying or selling experience as smooth, transparent, and rewarding as possible.
Profusion immobilier is dedicated to delivering top-tier services to all our clients. Regardless of your situation or real estate needs, we are here to guide, support, and deliver exceptional results for you. We look forward to collaborating with you and ensuring your real estate experience is a success.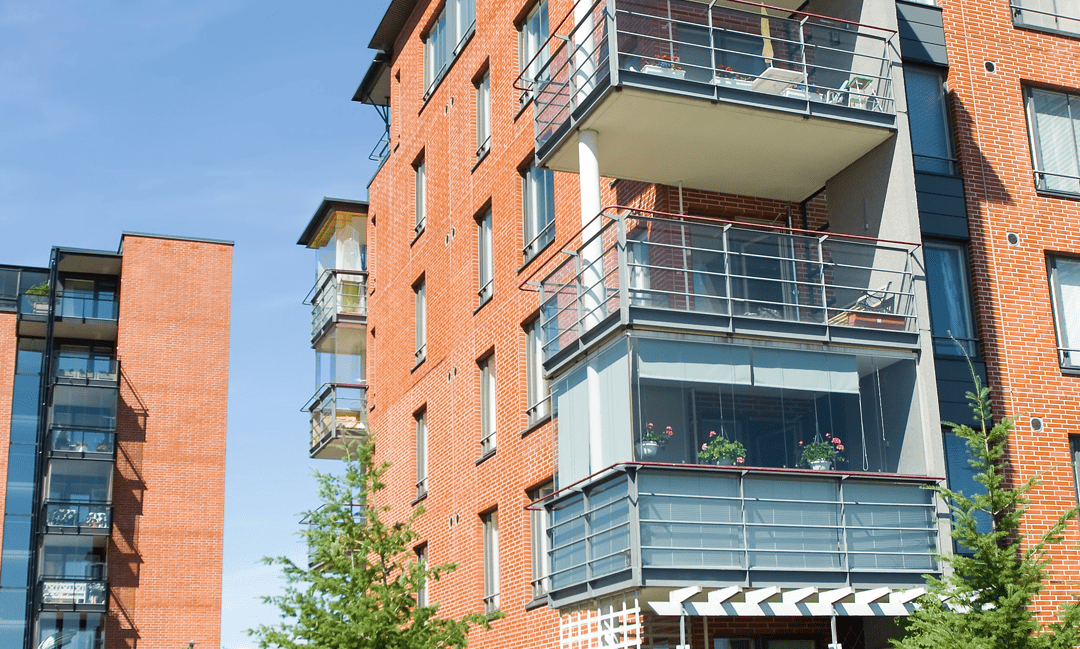 How to evaluate an income property (plex)?
The evaluation of an income property relies on three fundamental pillars.
First, it's necessary to assess the rental income, which represents the amount of current rents, the occupancy rate, and the potential for increasing these rents.
Next, a meticulous analysis of operating expenses is required, encompassing property taxes, maintenance and management fees, insurance, and public services costs. This analysis allows for the determination of the net operating income, which is calculated by subtracting operating expenses from rental income.
Finally, the location of the property is a crucial variable affecting its value. A property in a coveted neighborhood, with quality schools, nearby amenities, accessible transportation, and a low crime rate, will be more attractive to tenants and can thus command higher rents.
In addition to these factors, other considerations such as the physical condition of the property, the potential for long-term capital gain, and an analysis of the local market also influence the evaluation of the property.
Acquiring Commercial Properties in Quebec with Profusion immobilier | Commercial
Profusion Immobilier | Commercial, our division solely devoted to the sale and acquisition of commercial properties, assists you in finding the perfect property for your business endeavors. Supported by the prestigious brand of Profusion Immobilier and its extensive international professional network, our team employs a value-creation approach, ensuring the quality of our services.
Each client benefits from personalized professional support, proven expertise in commercial real estate, advanced technological tools, and access to a global professional network of over 135,000 associates.
Whether it's an income property, a parcel of land for development, or the future location for your expanding business you're seeking, entrust your search to our reliable team. We commit to locating the perfect space for you, under the best conditions!
Selling Your Property with Profusion immobilier | Commercial
Backed by the prestigious Profusion Immobilier | Commercial brand and its extensive international professional network, Profusion Immobilier | Commercial is our dedicated division for selling and purchasing commercial real estate properties. Our value-creation approach guarantees high-quality services. Every client receives dedicated and professional support, proven expertise in commercial real estate, efficient technologies, and access to an expansive professional network. Discover how the backing of an experienced team can make a significant difference!
A Team of Commercial Real Estate Experts
The key to a successful commercial property sale lies in a thorough understanding of the multitude of elements that influence the transaction. Every property, like the circumstances of its sale, is unique. Our experienced real estate brokers possess all the necessary tools and knowledge to comprehend your situation and property fully.
An Extensive Professional Network
Having access to a strong and reliable professional network is crucial for completing a real estate transaction. Whether it's obtaining precise information, securing services from an experienced specialist swiftly, or listing discretely and professionally via your real estate broker's network, the quality of the professional network is a vital factor when choosing the real estate agency that will represent your property. At Profusion Immobilier |Commercial, our brokers belong to international professional networks, allowing them to engage with over 135,000 associates worldwide at the click of a button.
Enhancing Your Property Value and Offering Personalized Support
When preparing your commercial property for the market, our real estate brokers conduct a detailed analysis to understand your needs and identify opportunities to augment your property's value. Our team has the requisite financial intelligence to assist you in securing the best possible price for your property sale.
Our real estate brokers are experts in marketing commercial properties throughout Montreal and Quebec. Choosing to work with a broker from our agency means benefiting from the professional, discrete, and honest support of our entire team. You'll receive guidance and support at every step of the process, enabling you to make the best decisions aligned with your business objectives.
Commercial Properties | Industrial | Income Properties | Land | Farms
Brokerage services for commercial and industrial properties, income properties, land, and farms are offered by our real estate agency.
At Profusion Immobilier, we are here to assist you with the purchase or sale of your commercial or industrial property, income property, land, or farm. Our expert brokers are dedicated to providing personalized assistance and high-quality services.
Here is an overview of what we offer:
1
Property Familiarization
Before initiating the purchase or sale process, your broker will become familiar with your property. A detailed visit will be conducted to gather all relevant information, such as area, special features, recent renovations, and property history. This step will ensure comprehensive knowledge of the commercial or industrial property, income property, land, or farm.
2 Determining Fair Value through Comparative Market Analysis and Cash Flow Analysis
We utilize a methodology based on comparative market analysis and cash flow analysis to ascertain your property's fair value. An exhaustive study of the local real estate market will be undertaken, taking into account recent selling prices, market trends, and your property's unique attributes. This will allow us to set a competitive and realistic price.
3 Development of a Sales and Marketing Strategy
In collaboration with you, your broker will formulate a personalized sales and marketing strategy. This will include creating attractive promotional materials such as professional photographs, detailed descriptions, and virtual tours. We will also leverage our extensive network and online presence to reach a wide audience of potential buyers.
4 Strategy Implementation
We will execute the agreed-upon sales and marketing strategy for your property. Your broker will take charge of disseminating the listing on major real estate portals, in local media, and on our online platforms. Showings will be organized for interested buyers, and your broker will be available to answer their questions and represent you effectively.
5 Scheduling and Follow-up of Showings
Your broker will coordinate showings of your property, respecting your schedule. Detailed information will be provided to potential buyers, and a follow-up will be conducted after each showing to gather their feedback and answer their questions, which will then be shared with you.
6 Offer Receipt and Negotiation
When offers are received for your property, your broker will meticulously review them and present them to you accompanied by a detailed analysis. Leveraging their expertise in negotiation, your broker will strive to secure the best possible conditions and safeguard your interests throughout the process.
7 Monitoring Conditions and Preparation of Documentation for Closing
Once you have accepted an offer, your broker will closely monitor all conditions specified in the purchase offer. They will collaborate with various stakeholders, such as inspectors, appraisers, and mortgage brokers, to ensure all requirements are met. Additionally, your broker will diligently prepare all necessary documentation for the closing, verifying that everything is compliant with current regulations.
8 After-Sales Service
Our commitment to you does not end with the closing of the sale. We offer comprehensive after-sales service to assist with any questions or issues that may arise after the purchase or sale of your property. Whether you need professional recommendations, information on local public services, or advice on maintaining your commercial property, our team is always available to assist.
At Profusion Immobilier, we pride ourselves on providing comprehensive and personalized services to our clients. Our objective is to simplify the process of buying or selling your commercial, industrial, or agricultural property by offering you a seamless and stress-free experience. Trust our team of expert brokers to guide you at every step of the way.
Contact us today to discuss your real estate needs and discover how we can help you achieve your goals.
Our Competitive Advantages
Why choose Profusion Immobilier?
1
Renowned Brand
Founded in 2008, Profusion Immobilier is a globally recognized leader and an exclusive member of Forbes Global Properties in Quebec. We offer local presence with a global reach, providing increased visibility and access to exclusive opportunities through our extensive international network.
2 Experienced Brokers
Our real estate brokers, on average, have over 12 years of experience with in-depth market knowledge and robust expertise. You can rely on them for professional and efficient representation in all your transactions. Our agency comprises approximately forty commercial real estate brokers.
3 Specialized Marketing Team
Our in-house real estate marketing team is specialized in implementing innovative strategies tailored to your needs. We maximize the visibility of your properties and attract a large number of potential buyers.
4 Powerful Technological Tools
We utilize advanced technological tools to simplify real estate transactions, provide a smooth experience to our clients, and ensure efficient tracking.
5 Access to a Vast Client Base
Through our network and resources, we offer you access to a broad local and international client base, significantly increasing your chances of quickly selling or buying your property.
6 Collaborative Company Culture
Our company promotes collaboration and team spirit, enabling our team to work effectively together. We thus offer you attentive service.
7 Personalized Service
We believe in the importance of providing tailored service to each client. Our personalized approach allows us to understand your specific needs and offer you suitable solutions, ensuring an exceptional customer experience.
8 Strategic Market Monitoring
Our team constantly monitors real estate market trends and developments. We conduct strategic market surveillance to provide you with relevant information and insightful advice for making informed buying and selling decisions.
Contact an experienced commercial real estate broker
Don't hesitate to contact us to discuss your commercial and industrial property sales or purchases, income properties, land, farms, or golf course. We commit to providing you with exceptional service, built on integrity, discretion, collaboration, and expertise.