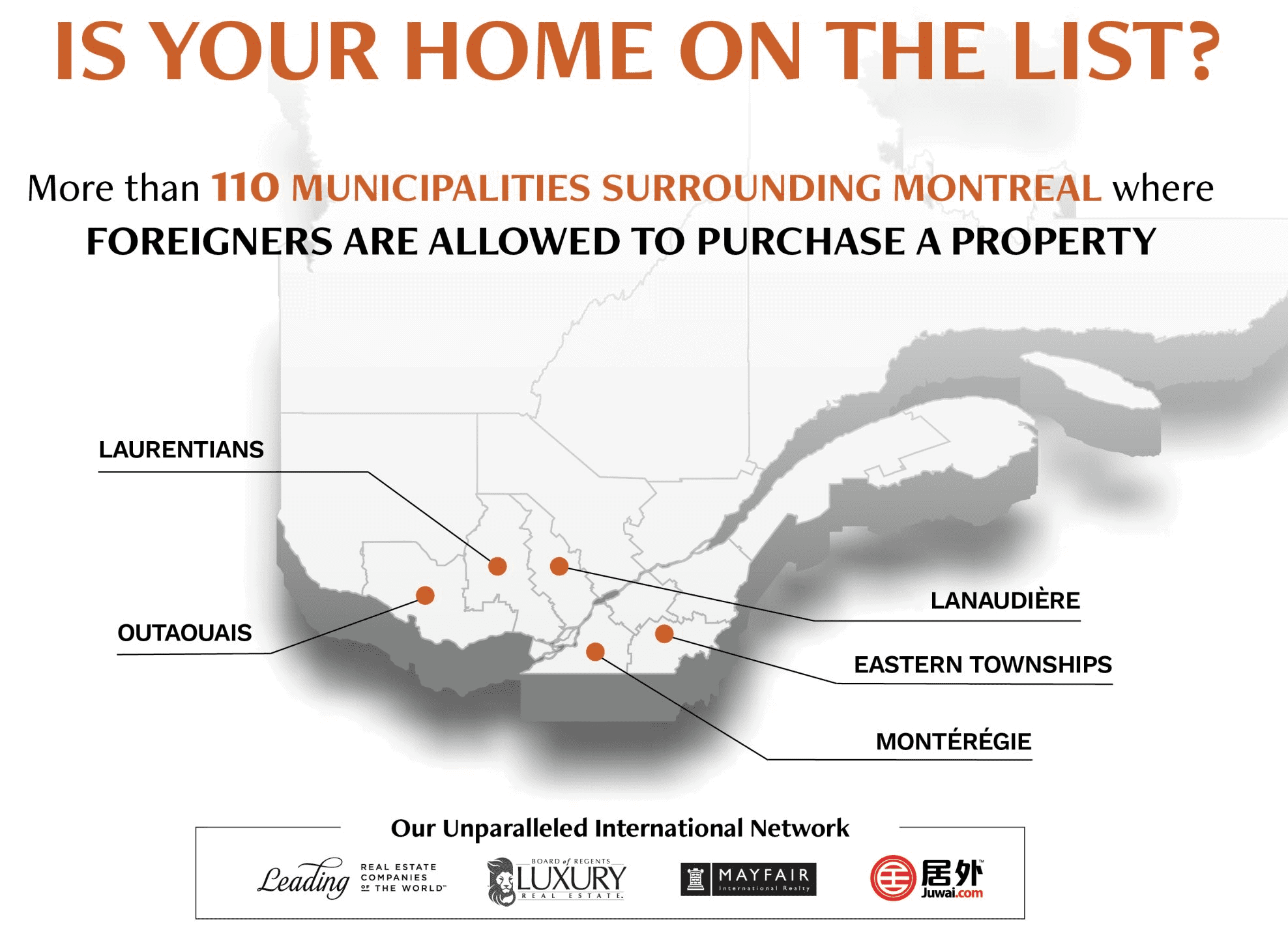 As you may already know, since January 1st, 2023, the Canadian government has imposed a federal moratorium (Bill C-19) on foreign nationals, preventing them from purchasing certain types of property in Canada. However, some exemptions are available, particularly for properties located outside of census metropolitan areas and census agglomerations.
Profusion Immobilier has conducted a thorough analysis of the StatsCan census map to identify the areas where foreign buyers can legally buy properties. Here is an exclusive, but non-exhaustive list of 110 municipalities around Montreal where non-Canadians can purchase properties. These municipalities are situated in the regions of Estrie, Laurentides, Outaouais, Montérégie, and Lanaudière.
The regulations stipulate that any residential property located outside of a Census Metropolitan Area (CMA) or Census Agglomeration (CA), as defined in Statistics Canada's Standard Geographical Classification 2021, is exempt from the regulations.
As of March 28th, 2023:
Canada Amends foreign homebuyer ban
Contact us for the list of municipalities concerned.
"*" indicates required fields