With the recent jump in inflation and the 25 basis point hike in the key rate on June 7, 2023, the real estate market remains resilient.
Great news for the real estate markets in the greater Montreal area!
The recovery of the real estate market in the metropolitan region of Montreal and Quebec is confirming, and we are delighted to bring you the latest information.
In May 2023, residential property sales in the administrative region of Montreal showed a significant recovery. While the sales volume during the first four months of this year was down by about 40% compared to the same period in 2022, the data from May 2023 reveals a residential sales volume that is only 8% lower than May 2022.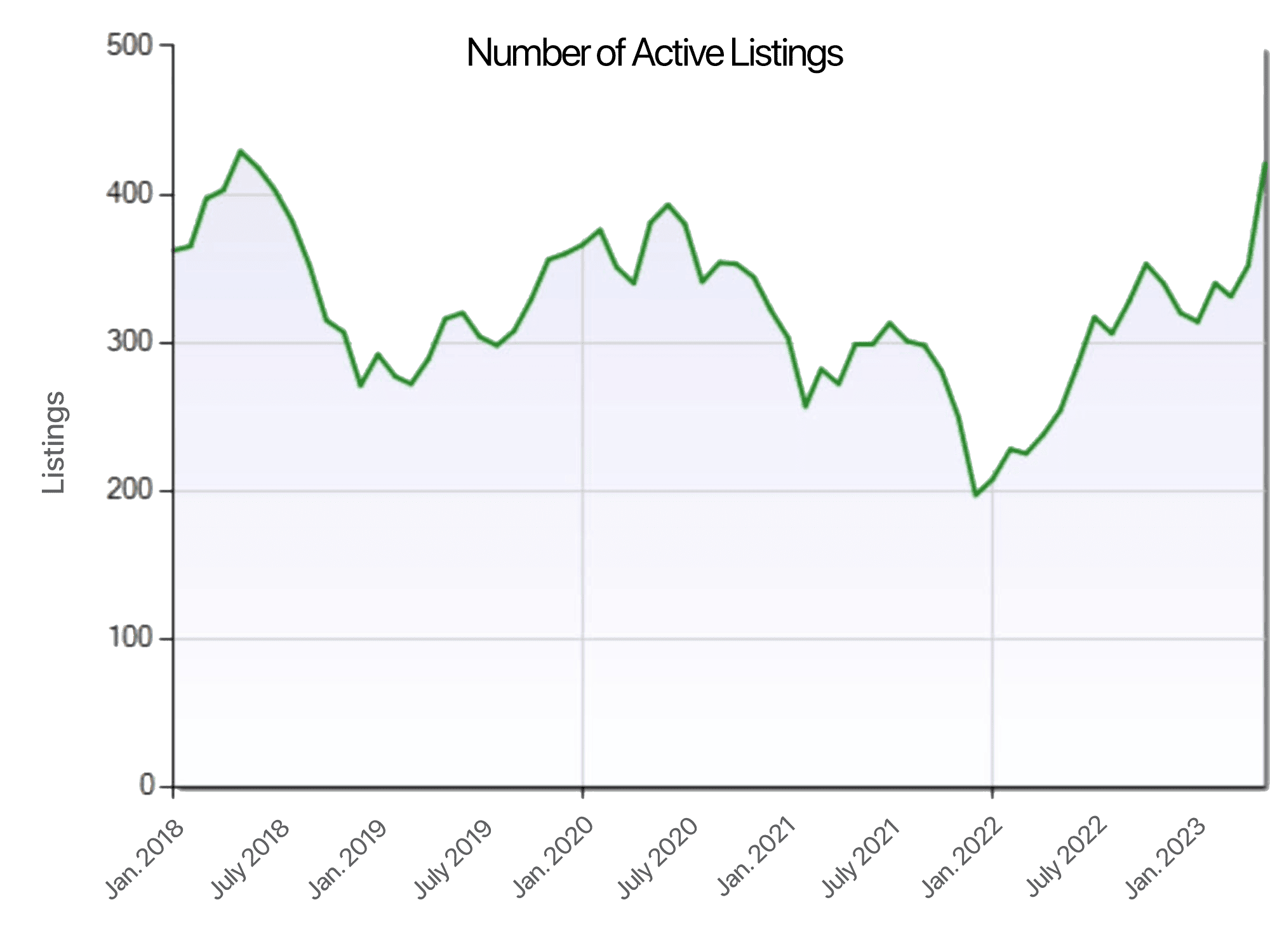 Additionally, the number of transactions in the Montreal region was down by only 5% in May 2023 compared to May 2022.
Our analysis at Profusion Immobilier confirms that the residential market is returning to a "normal" strength, not only in Montreal but also in the surrounding regions such as Laval, Montérégie, Estrie, Laurentides, and Lanaudière.
Furthermore, the number of active listings for the entire Quebec region increased by 32% in May 2023 compared to May 2022. However, the inventory of properties for sale still remains tight at 53798 and below normal levels of 80000 listings.
Regarding prices, the median price in 2023 is catching up to that of 2022 and is nearly on par with the previous year, depending on the type of property and the region. For example, for the entire Quebec region, in May 2023, the median price of single-family properties corresponds to 96.5% of the median price in May 2022.
Finally, a sign of market stabilization is observed with an increase in the number of days needed to sell a property. For instance, in the administrative region of Montreal, the average number of days increased from 60 to 91 for homes and condos worth $1 million or more between 2022 and 2023.
Reminder: The Canada Mortgage and Housing Corporation (CMHC) estimates that by 2030, 620,000 housing units need to be constructed in Quebec to restore what they refer to as affordability, ensuring that rent does not exceed 32% of household disposable income.