Lot for sale
20 Rue St-Pierre (L'Île-Bizard), Montréal (L'Île-Bizard/Sainte-Geneviève)
Lot
20 Rue St-Pierre (L'Île-Bizard) | #10501451
Montréal (L'Île-Bizard/Sainte-Geneviève)
$ 2,695,000.00 CAN

0

0
VIEW MAP
Opportunity. Buildable residential and commercial waterfront lot to be redeveloped. 337 linear ft. Current zoning: R1 single-family residential, R6 seniors' residence up to 3 floors and C1 Commercial neighborhood up to two floors. A portion of the land is in the 0-20, 20-100 and ZIS flood zones. According to an implementation plan that respects the margins and the waterfront zone, a building of 10,000 sq. ft. per floor can be built there. According to the City, the height of the building could not exceed 3 floors. Easy to access, this land is adjacent to the new bridge that will be built to replace the existing Île-Bizard bridge.
Estate sale. Sold without legal warranty of quality at the risk and peril of the buyer. The buyer will be responsible for the demolition costs of the building.
Current Zoning Réglementation de zonage CA 28 0023 Zone R1-287 Usages permis : R1 résidentiel unifamiliale, R6 résidence pour personnes âgées et C1 Commercial de voisinage Plan d'urbanisme : Secteur 13-03 permettant 1 à 3 étages hors-sol, taux d'implantation faible ou moyen. CODIFICATION ADMINISTRATIVE RÈGLEMENT DE ZONAGE CA28 0023 ARRONDISSEMENT L'ÎLE-BIZARD--SAINTE-GENEVIÈVE La classe d'usages « R1 Unifamiliale » permet les bâtiments d'un seul logement. La classe d'usages « R6 Résidence pour personnes âgées » permet les immeubles d'habitation collective où sont offerts des chambres ou des logements destinés à des personnes âgées et une gamme plus ou moins étendue de services, principalement reliés à la sécurité et à l'aide à la vie domestique ou à la vie sociale. La classe d'usages « C1 Voisinage » répond aux besoins immédiats de consommation de la population locale de l'Arrondissement. La fréquence d'utilisation des biens et des services offerts est généralement hebdomadaire *** Section 16 of the Regulation respecting brokerage requirements, professional conduct of brokers and advertising provides as follows: "A licence holder representing a party must as soon as possible inform all unrepresented parties that the holder has an obligation to protect and promote the interests of the party represented and to act towards all other parties in a fair and equitable manner. » To make an informed decision, you are hereby advised of the choices available to you, either: (a) deal directly with the seller's broker and receive fair treatment; or b) do business with your own broker who will have an obligation to protect and promote your interests.
Sale without legal guarantee, at the buyer's risk and peril.
Included
All goods presents in the building on the day of the signing of the deed of sale, everything assumed non-functional.
Description
Detail
Property Type: Lot
Price: $2,695,000.00
Prix total demandé (taxes incluses): $0
Location: $0.00 /
Municipality: Montréal (L'Île-Bizard/Sainte-Geneviève)
Address: Rue St-Pierre (L'Île-Bizard)
Year: 0
City Evaluation
Lot: $1,220,600
Building: $292,500
Total : $1,513,100
Dimensions
Lot size: 102.85 X 80.3 Meters
Lot Area: 6988.7 Square meters
Rooms
Rooms: 0
Bedrooms: 0
Bathroom(s):0
Powder Room(s):0
Characteristics
Distinctive features Navigable
Water access
Waterfront
Proximity Bicycle path
Cegep
Daycare centre
Elementary school
Golf
High school
Highway
Park - green area
Sewage system Municipal sewer
View Water
Water supply Municipality
Zoning Commercial
Residential
Costs
Municipal Taxes ( 2022 ) : $15 988 (Yearly) School taxes ( 2022 ) : $1 498 (Yearly) Total: $17 486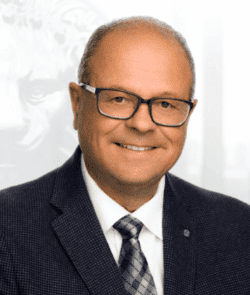 Richard Beaumier
President and Agency Executive Officer | Certified Real Estate Broker
C: 514.434.5594
F: 450.510.5011
View Broker page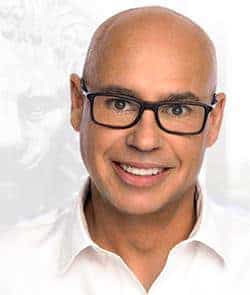 Pierre Larin
Certified Real Estate Broker AEO
T: 450.510.5010
C: 438.889.3056
F: 450.510.5011
View Broker page
Contact Broker
Contact Broker
"*" indicates required fields